Gibson Line
Information via Hearthstones of Home - Towns County, Georgia, History
and Echoes of Our Heritage - Clay County, Nc
1. Harrison Marion Gibson Sr.
born in 1796 in Burke County, North Carolina
died on 22 Dec 1887 in Towns County, Georgia. Lower Bell Creek Cemetery, Towns County, GA Married on 3 May 1823 in Burke County, North Carolina
Margaret Burch
born on 19 Jan 1797 in Person County, North Carolina
died on 22 Oct 1868 in Towns County, Georgia. Lower Bell Creek Cemetery, Towns County, GA

2. William Uriah Richard "Dick" Gibson
born on 21 Jul 1827 in Burke County, North Carolina
died on 25 Aug 1903 in Towns County, Georgia. Lower Bell Creek Cemetery, Towns County, GA
Married on 28 Mar 1847 in Union County, Georgia
Sarah Caroline V. Lloyd
3. Jarrett Rush Gibson
born on 22 Apr 1866 in Towns County, Georgia
died on 8 Sep 1929. Philadelphia Baptist Church Cemetery, Clay County, NC
Married on 11 Sep 1884 in Rabun County, Georgia
Eugenia Emaline Alexander

4. Mary Jane Gibson
born March 2, 1888
died November 15, 1975, Gastonia, Gaston Co, NC
Married on
Mark Ledford
born May 2?, 1884
died 1959

Jarrett Rush & Eugenia Emaline Alexander Gibson -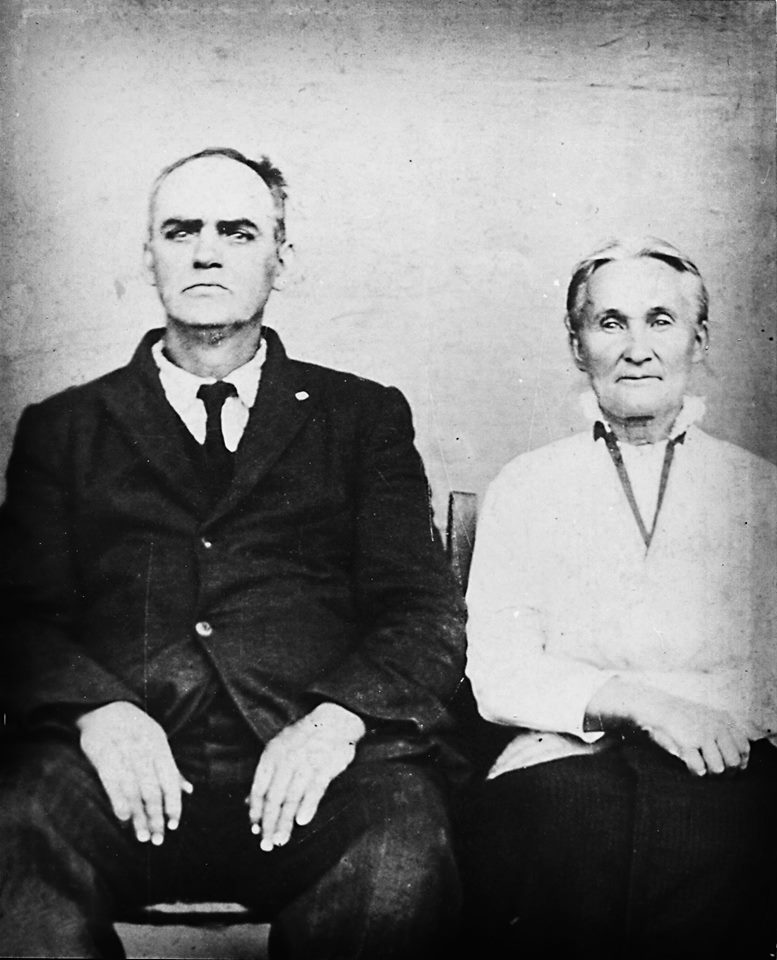 Melvin Gibson

"Jarrett Rush & Lue Alexander Gibson Family photo -
Back row L-R Jarrett, Claude holding Vaughn, Turn, unknown, and Harvey. I can't identify the ladies or children. Their daughters were, by age, Nealor, Nannie Belle, Mary Jane, Lillie Mae, and Sallie. Maybe someone else can identify them."

Melvin Gibson

"This 816 International was said to be the first tractor in Clay County. The photo was taken July 9, 1919 across from the Bud Cherry homeplace in Clay Co. Pictured on the tractor - top LtoR: Harvey Gibson, Turn Rush Gibson ; center LtoR: Jarrett Rush Gibson, Marion Gibson; seated on the fender: Jarrett George Gibson. Seated on the wagon to the right: Frank Gibson. The Gibsons operated a grist mill, sawmills and farmed along the Hiwassee River in an area running from the present day Philadelphia Baptist Church and Jackrabbit Campground into Towns County, Ga."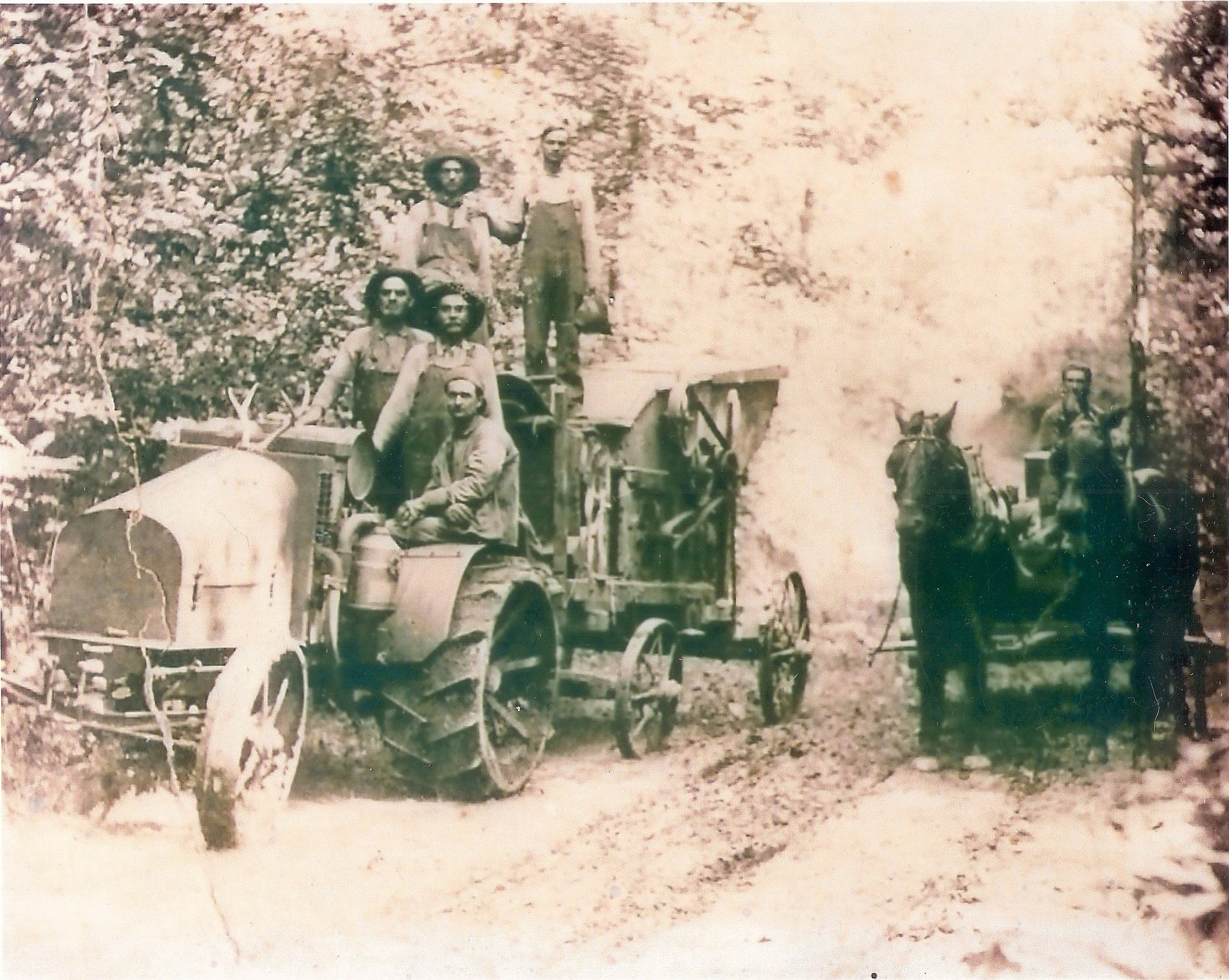 Sandra Gibson/Melvin Gibson